I am a big Upstate New York fan. Always have been, always will be. But when opportunity knocks, you've got to open the door.
The door opened east of Upstate New York and I am excited to officially announce the beginning of a new chapter in Boston! I am quickly adjusting to my new home in the city of Cambridge the only way I know how– through food!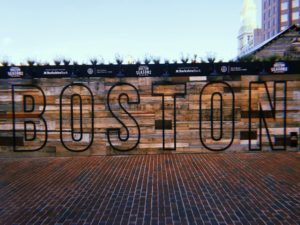 I'm turning over a new leaf, in attempts to make better financial decisions and to cook at home a little bit more, so my first weeks in the 617 have not included too many restaurants. Rest assured there will be many more to come.
On my first evening in Beantown I was exhausted and starving! Luckily, not too far from the apartment is a great taco spot called Lonestar Taco. For just $4 a pop you can fill up on tacos of all different varieties. Me? I went for the carnitas, Dallas spicy beef, and chorizo. Plus, guac for the table of course.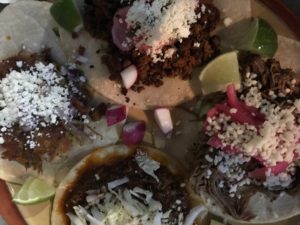 Over the past few weeks I've also been on the move, searching far and wide for my next favorite coffee spot. I've had some tasty drinks (and avo toast) at Blue Bottle in Harvard Square, and a thirst quenching iced coffee from Curio Coffee but I would be remiss to not mention the front runner in the coffee/cafe battle: Tatte Bakery. With a number of delicious drinks (hello honey halva latte) and breakfast ALL DAY it's safe to say my proximity to Tatte is going to be dangerous.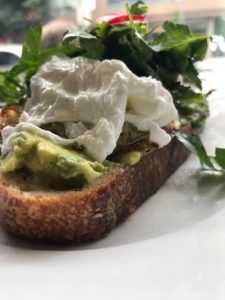 But what else has been on the menu you ask? A New England feast including chowder and a lobster roll from Eventide – Fenway, a melty, yet delicious, scoop of ice cream from Toscanini's, and a chicken rice bowl I've been craving since 2015 from Mediterranean fast-casual chain Cava.
The adventures are just beginning, and I hope you are as excited as I am for this new chapter. Join me on this journey by following along on Instagram as #erineatsboston!